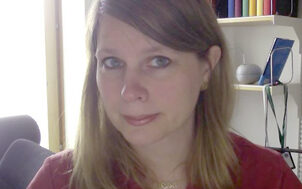 Ulrika H. Westergren is an Associate Professor of Informatics at the Swedish Center for Digital Innovation and the Department of Informatics,  Umeå University. Her research focuses on information technology and organizational transformation, emergent forms of organizing, and issues of trust and control pertaining to technology introduction and use. Her recent work has centered on open innovation processes, the role of technology in service systems, and the business side of the Internet of Things.
She has collaborated with a number of companies within the manufacturing and process industries and has, amongst other things, studied the implementation and use of remote monitoring systems within that context. Currently she is studying the implementation of viable business models for firms seeking to operate within the Internet of Things paradigm.
Westergren's research is published in journals such as Information and Organization, Information Systems and E-Business Management and the Information Systems Journal. She teaches courses at both the undergraduate and graduate level.